Total Taking of 7.9 Acres for Charlotte Airport Expansion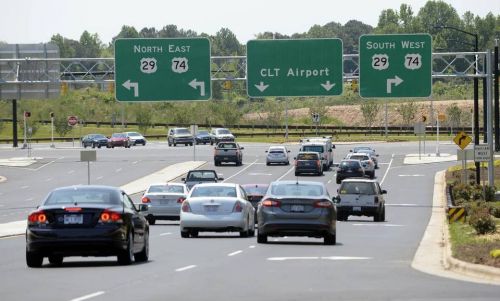 Initial Offer: $4,492,000.00
Compensation Obtained: $8,350,000.00
186% Increase
Brief Statement of Claim:
The City of Charlotte threatened to take 7.923 acres owned by two Family Limited Liability Corporations for the Charlotte Douglas International Airport Expansion. The Odom Firm informed the City that it intended to contest any attempted taking. Thereafter, The Odom Firm negotiated a settlement & purchase contract for $8,350,000.
Principal Damages:
Total taking of one income-producing property being rented for overflow airport parking and one vacant property that could have been used for airport parking.
City's Initial Offers:
4.123 Acres: $2,425,000.00
3.8 Acres: $2,067,000.00
Trial or Settlement:
Settlement
County:
Mecklenburg
Date Concluded:
January 2020
Attorneys for Defendant:
Tommy Odom and David Murray, The Odom Firm, PLLC of Charlotte.