Partial Taking by NCDOT for Road Widening & Above-Ground Power Lines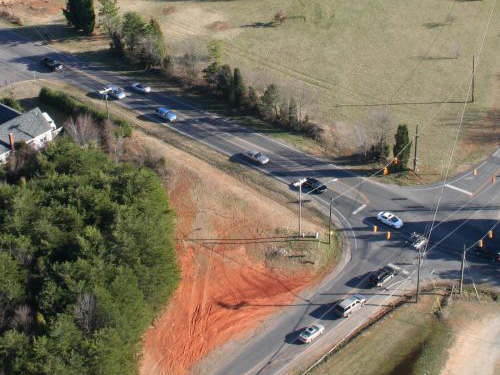 Initial Offer: $118,800
Compensation Obtained: $215,000
81% Increase
Brief Statement of Claim:
The Department of Transportation took approximately .6 acres for six lane intersection on Brawley School Road; deposit of $118,800; settlement of $215,000 ($96,200 or 81% increase).
Principal Damages:
Partial taking of a family's 4.2 acres (two parcels) of property for placement of above ground power lines and widening of two lane intersection into a four lane intersection with additional turning lanes which was approximately 30% closer to the residential house on the property than the existing intersection.
Trial or Settlement:
Settlement
County where Tried or Settled:
Iredell
Case Name and Number:
Department of Transportation v. Blackwelder, 08-CVS-3951
Date Concluded:
Consent Judgment dated November 15, 2010.
Attorneys for Defendants:
Thomas L. Odom, Jr. and David W. Murray, The Odom Firm, PLLC of Charlotte.