Partial Taking in Charlotte by NCDOT for Hwy I-74 Widening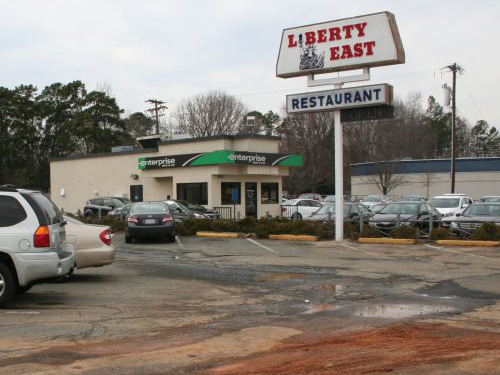 Initial Offer: $248,650
Compensation Obtained: $460,000
85% Increase
Brief Statement of Claim:
The Department of Transportation took approximately .133 acres and additional easements for completion of roadway improvements related to the completion of the widening of I-74 (Independence Blvd.) in Charlotte; deposit of $248,650; settlement of $460,000 ($211,350 or 85% increase).
Principal Damages:
A partial taking of .133 acres of 2.209 acres of commercially zoned land being used for commercial purposes (from 3 separate parcels in 3 consolidated cases) and taking for various utility, drainage and construction easements. The majority of the damage suffered was from the proximity of the new lanes to the buildings on the property (being used by market, restaurant and car rental businesses).
Trial or Settlement:
Settlement
County where Tried or Settled:
Mecklenburg County
Case Name and Number:
Department of Transportation v. Marinakos (12-CVS-22535); Marinakos (12-CVS-22556); Liberty Foods East (12-CVS-22082)
Date Concluded:
Settlement reached August 19, 2015.
Attorneys for Defendants:
David W. Murray and Thomas L. Odom, Jr., The Odom Firm, PLLC of Charlotte.